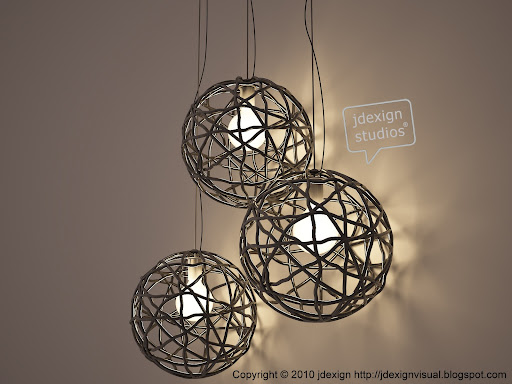 When the office jobs get too bored to be done, it's good to try something else which is new and fun.
Hence I did this simple modeling of some aesthetic lamps amidst the boring 3D project in the office.
VRay light (sphere) makes the lighting effect. Intensity is a high 30 to create the shadow effect on the wall.
If I have the time, I will try posting the tutorial of how I made this model with some great plugin.