Aside from 3D visualisation, I also engage in digital painting.
I use Wacom graphic tablet to draw on computer. I know my artworks are not that great compared to those featured in
deviantArt
, but I am learning and improving (provided I have time for myself due to office work).
One of the first illustrations done using digital media: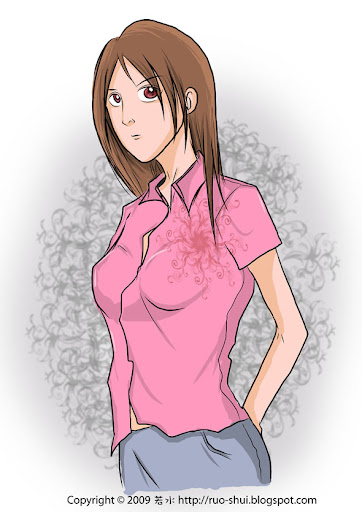 Done with Photoshop, hard to create and control the desired brush stroke effect.
Done with the powerful painting software: Corel Painter which can simulate realistic brush effects

Artwork to celebrate Mid Autumn Festival celebration in September.

Recent artwork: Shinsengumi, the secret police force of the Tokugawa Shogunate.
Latest artwork done this morning (it's my holiday).
Among all the drawing softwares, Corel Painter is the best for drawing and painting. Photoshop is best for image editing.
I use Corel Painting for drawing and Photoshop for post production.
More works to come (again provided I have time for myself).