I stumbled upon this magnificent piece of furniture on the Internet, designed and made by Reed Hansuld. I decided to do some modelling exercise by creating this dining chair.
I also experimented on various DOF effect. I also did another version of the furniture with stainless steel frame and leather cushion.
Both chairs look amazing regardless of the materials, it is the unique design that gave the soul to the chairs.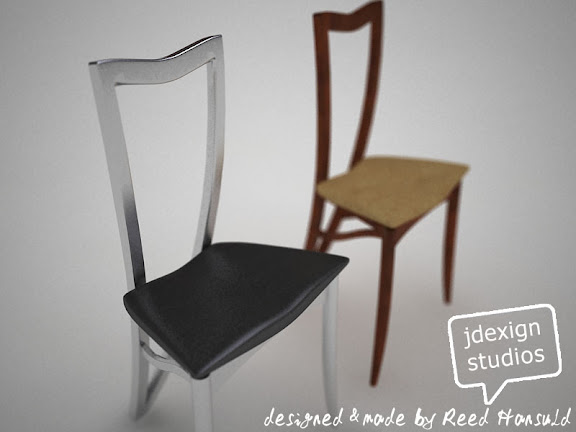 Reed Hansuld's website can be found here:
http://www.reedhansuld.com/index.html